About Camille
With a warm alto voice reminiscent of Amy Grant, Lauren Daigle and Kim Walker-Smith, folk-rock gospel artist Camille Parkman has been ministering as a singer, songwriter, worship leader and speaker for three decades. Camille is passionate about worshipping Jesus through music and everyday life and leading others into His Presence through her songs. 
Highlights of her career include being nominated for 4 Covenant Awards, sharing the stage with the Oakridge Boys and the Allies, and being played on over 700 radio stations internationally.  She has also represented Compassion Canada before 100's of churches for the last 7 years, and as a couple the Parkmans have seen over 2300 kids sponsored with Compassion.
Most recently Camille has spent the last year as the Worship Director at Catch the Fire Saskatoon, led worship for several conferences, sang at marriage, missions and outreach events, as well as leading worship at camps, retreats, and Burn events.  In Oct. 2021, Camille and her husband Rob also started YAMP, in which they coach and mentor young adults, and were thrilled with the success stories of their beta year!
Raised on a farm in Saskatchewan, Camille grew up at the piano and began singing and writing in her teen years after experiencing Jesus profoundly in a worship service. Many hours were spent at the piano, singing and playing Amy Grant and Keith Green songs - some of Camille's first real musical influences, as well as more recent worship groups like Bethel Music, Kim Walker Smith, Lauren Daigle and Need to Breathe. Camille eventually finished her ARCT in piano, and a BA in Music at Briercrest Bible College.   Some of her favorite and most formative years were when she attended Eston College, however, where she began to realize that music and worship ministry would be a huge part of her life. 
Camille would also meet her future husband, author and speaker Rob Parkman, at Eston College and in 1993 they were married and spent the first couple of years travelling as a singing/preaching duo.  Camille also spent some years as part-time music faculty at Eston College, during which time their three sons, Joshua, Joseph and Micah were born.   
In 2013, after a long time-out to raise kids, Camille was finally back in the studio with her EP "Worthy One", followed by "Thrive" in 2015,  "Sweet Christmas" in Nov. 2017, and her first single, "Thunder", released June 2019. Her latest worship album "At Your Feet" and preceding singles ("Peace", "More of You" and "Send the Rain") were released in 2020.
Parkman has 3 new singles coming in the fall of 2022, of which two were recorded live at home, and she is excited to continue releasing music that will minister to many!  
Camille's struggle with rheumatoid arthritis since 2010 has also kept her relying hard on the Lord and has inspired many of her more recent songs.  
Rob and Camille have been in various forms of ministry since they were married 29 years ago, and  The Parkman boys are all gifted musicians and often accompany Camille. Camille and Rob are currently based in Outlook, SK. where they enjoy acreage living, walks by the river and reading on the deck swing.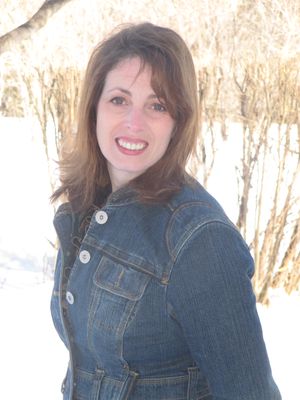 "

Some musicians transcend performance. Instead, they remarkably fashion a place where man and God unite and worship unfolds, even erupts. These musicians draw their listeners into the very presence of Almighty God and the result is beautiful and heavenly. Camille is such a musician. "
— B. Fuller